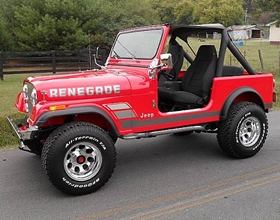 Hello HERE, welcome to Tim Taylor Auto Sales!
Since 1993, we continue to offer a unique auto purchasing experience. No hassles, no pressure, no
problems. We offer up the vehicle, you do your homework, buy the car if you think it makes sense for you.
So, if you want a hassle-free auto purchase, you are at the right site! Tim Taylor Auto Sales
is your friendly, family owned and operated auto dealer with absolutely no hassles. It's very simple
folks, if you are interested in any of our vehicles, simply stop by for a quick test drive. If you like it, you buy it, if you don't we simply thank you for giving us the opportunity to serve you.
We do our very best to have vehicles in good mechanical condition prior to offering them for sale, but
we are not mechanics, so we recommend that YOU have them checked by your mechanic. We offer a
drop-off service to YOUR mechanic. You simply make an appointment with your mechanic in advance
and let us know when to have the vehicle there. No matter where you purchase a vehicle, invest the
time and money to have it professionally checked for your protection.
If you need help with financing (although we highly recommend you use a local credit union for the best
rates), simply fill out our on-line credit application and we will do our best to get you an approval. Down
payments vary, but typically 10 to 20% is common through our finance sources. We do accept debit
cards, some credit cards, bank wire transfers and good ole cash. We can accept a bank cashier's check if
we can contact your bank official that printed the check.
Trade-ins are welcome, but we recommend you sell your vehicle yourself to get more money than we
can offer to you on trade.
Please see "Tim Taylor Tips" for Auto Purchases. Click on the ABOUT US TAB for Tim's Tips